Offering a one stop digital fine art professional reproduction service to artists and others who wish to have gallery-ready editions of original artwork or who have the requirement to produce fine art originals from digital photography or digital files.
We will print from your own digital files or we will do the complete process from image capture to print for you. No minimum quantity or repeat order required, we will reproduce a single print if requested.
You can be assured that our art reproduction process will provide final gallery-ready art that will meet your expectations.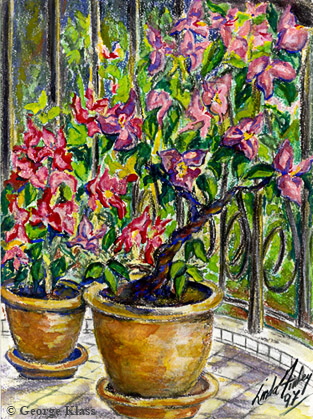 Once your file has been prepared you will be able to order individual prints at any time. Our calibration, media profiling and colour matching systems ensure consistent lasting colours from print to print, even if prints are made at different times.
The HP Vivera inks will resist fading for over 200 years on certain papers (Click link to HP for details www. hp.com/go/supplies/printpermanence) and provide an exceptionally broad color gamut for photographic and graphics art applications, superb neutral tones, and deep blacks on matte, glossy, semi-gloss, and fine art papers.
Whether in colour or black and white, your prints will be exceptional.
Each print will be supplied with a certificate of authenticity detailing the print process and paper and inks used.
Please check the technical FAQ page for further details. Click here for copyright questions.
I will be happy to provide full details and discuss your project with you at any time.
home : introduction : galleries : workshops : bio : photography : wedding : printing : giclée : reproductions : restoration : technical : copyright : contact
copyright George Klass 2008 - 2014